With Santa Anita and Churchill Downs now back in action and Belmont Park returning the first week of June, horse racing is starting to get back to some semblance of normalcy and well ahead of major sports leagues.
While all major sports were forced to shut down due to the pandemic in March, some racetracks including Gulfstream Park, Tampa Bay Downs and Oaklawn Park were able to safely continue racing without fans.
Small tracks like Fonner Park, Will Rogers Downs and Los Alamitos broke handle records. April wagering declined 24% this year to $639,399,396 compared with $845,958,246 last April, but the average wagering per race day increased 176% to $7,522,346.
The industry was able to create some new fans, with Fox Sports and NBC Sports Network, both starved for content, showing up to six hours a day of racing.
I knew sports bettors would wager on just about anything, but I was surprised at the popularity of wagering on Korean baseball, Bundesliga soccer and Sim sports. We need to convert more of these degenerates to racing, right?
Sports Leagues Struggle to Return
While the MLB, NBA, NHL and NFL struggle with plans to safely bring back their sports, the horse racing industry has done a good job of putting in safety protocols to continue or start back up racing.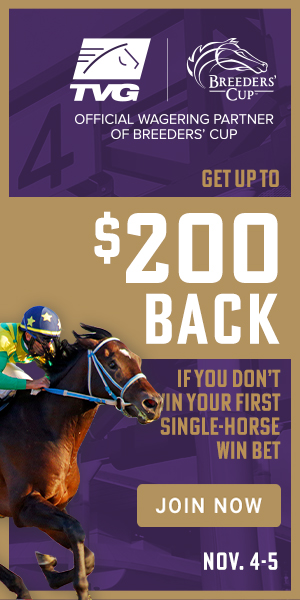 Santa Anita has rented trailers for jockeys to live on the grounds at the racetrack and are limiting the amount of people on the backstretch both in the morning and afternoons.
There are still plenty of questions yet to be answered, including whether fans will be allowed to attend the Kentucky Derby in September. Saratoga and Del Mar open in July and at this point it appears likely there will be no fans or perhaps a very limited amount.
The Breeders' Cup at Keeneland in November will be here before we know it. What will the landscape look like by then?
Despite New York being the epicenter in the U.S. for the Covid-19 pandemic, racing will return. Governor Andrew Cuomo gave the New York Racing Association the green light to open on June 1.
"NYRA has developed a comprehensive safety plan that builds on our experience of operating training safely and responsibly during the pandemic, and includes extensive protocols to keep our community safe," said NYRA President & CEO Dave O'Rourke.
"With this safety plan in place, NYRA will announce race dates and a corresponding stakes schedule for the 2020 spring/summer meet at Belmont Park in the very near future," O'Rourke added.
More Tracks Opening Soon
Other tracks will be opening soon. Delaware Park plans on opening June 17, Belterra Park on June 4 and Prairie Meadows as early as June 15. Canterbury Park is opening on June 10 and Monmouth Park plans on opening on July 3.
The Maryland Jockey Club announced on Saturday that the Preakness Stakes (G1) would be run on Oct. 3, four weeks after the Kentucky Derby. They are waiting for approval to open from Gov. Larry Hogan and could be open as early as May 22.
It could still be months before we see major sports start to return, and the horse racing industry has an opportunity to grow the sport and grab a few more headlines and more exposure on sports and betting sites.
TV Coverage Needs More Racing
However, the industry continues to shoot itself in the foot. Both the coverage on Fox Sports and the TVG simulcast on NBC Sports Network could use more racing and less filler.
A few weeks ago, I watched in disbelief as Oaklawn Park and Gulfstream Park somehow managed to go off at the same time. I have tuned in to the final two hours of coverage on NBC Sports Network, with Tampa Bay Downs done with their card early, only one race at Gulfstream Park left and 50 minutes to the opener at Remington Park.
Only two or three live races in a two-hour period will have viewers switching over to Bundesliga or the Professional Cornhole League in a heartbeat.
Fox Sports did a good job of covering Churchill Downs this weekend but were unable to show races from Gulfstream Park and Santa Anita. TVG is not able to show Churchill Downs, meaning there is no racing from under the Twin Spires on the NBC Sports Network.
The industry needs to come together at this time and offer television viewers a more engaging broadcast, and that is racing and betting action, not countless look backs at Runhappy.
This article is not sponsored by Runhappy.