The much anticipated return of British racing is here with Newcastle Racecourse, which will be the first race meeting since the Covid-19 pandemic shut down racing on March 17 in the United Kingdom.
The leaders of British horseracing say the government's decision that sport can resume will help save livelihoods and businesses in the £4 billion industry. British racing was suspended from March 18th to allow emergency and NHS workers to focus on COVID-19 and support the national effort. Since then, Britain's 59 racecourses have had no income from racing. Trainers have relied on the continuing support of owners to fund the staff who look after the welfare of more than 12,000 racehorses currently in training. The future of an industry employing around 20,000 people directly, mostly in rural Britain, has been put in jeopardy.
Over the past few weeks, the BHA's Chief Medical Adviser, Dr Jerry Hill, has been working with officials from Public Health England, and with medical officers from other major sports, to develop appropriate guidelines for returning safely. Racing's protocols – released last week – have been aligned with the government's Stage Three guidance for the return of elite sports behind closed doors, which has been published this afternoon.
Strict Protocols in Place
After reviewing the official guidance, we can confirm that the protocols which will govern racing behind closed doors will meet the strict conditions set by government. The first race-day will therefore take place at Newcastle on Monday 1 June. Those attending must complete a three-stage screening process, including medical checks before departure and on arrival. Social distancing officials will be in place to ensure that the new procedures developed are strictly adhered to. No spectators will be allowed at this stage.
"Newcastle can do the job" – @DAVIDW1122, executive director of @NewcastleRaces, on how they're preparing to host the return of UK racing on June 1st… pic.twitter.com/TSJD4wzf3L

— At The Races (@AtTheRaces) May 27, 2020
Racing has developed a tailored approach to managing risks as an outdoor, non-contact sport where most participants live in rural areas with low rates of COVID-19. It has followed the government's 'needs-based' policy in requiring tests for those with symptoms, who will not be allowed to attend meetings until they test negative. But it will also carry out tests as part of a surveillance programme monitoring the impact of the virus on the racing community.   Dr Hill and regulatory colleagues have carried out an injury risk analysis to reduce the possibility that medical assistance will be needed and to limit the impact on the NHS.
"Our approach to screening and surveillance has been developed following discussions with Public Health England as part of the Chief Medical Officers in Sport Group," Dr. Hill said.  "It is based on the low level of background risks at an outdoor event in a non-contact sport with attendees from mainly rural areas. It is responsible, makes sensible use of medical resources but is flexible so we can adapt in accordance with changing government policy and as our knowledge of Covid-19 increases over time."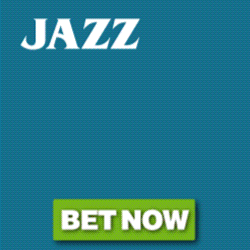 The timing of return will allow the first classic flat race of the season, the 2,000 Guineas, to take place at Newmarket on Saturday 6 June. Royal Ascot will start on the 16 June, also without crowds. Both meetings are vital to the British breeding industry, which itself directly generates around £400 million per annum in sales of racehorses. Winning horses at Newmarket, Ascot and the Investec Derby at Epsom on July 4, will be the most sought-after by breeders and owners, many of whom are from overseas.
The Chief Executive of the BHA, Nick Rust, said:
"This is an important stage towards a complete return for our industry and will help protect livelihoods and businesses. The timing is crucial for the breeding sector and we thank the government and officials at DCMS and Public Health England for their assistance in planning a safe return to racing. There is still a tough battle ahead before we can get fully back in business but this is a resilient and world-leading industry and we are ready for the task.
"Our plans for returning safely have been developed with the assistance of all the representative bodies in our sport and I believe the public can be reassured by the measures we will have in place. People understand how important it is for industries like ours to get back to work. Our participants know what will be asked of them when they attend a raceday. Together, we'll stick to social distancing rules and prevent the virus spreading.
"I'm sure the return of racing will be welcomed by all those who've missed the excitement of live sport and the majestic sight of racehorses running at full gallop. We hope it will lift the nation's spirits in difficult times and look forward to seeing our owners and racing fans back at racecourses as soon as that's possible."